About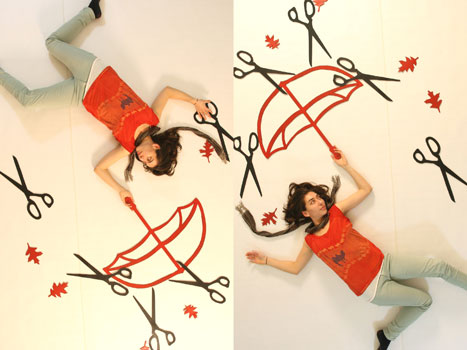 Founded in Montreal, and groomed in New York City, Umsteigen bursts upon you like oneiric snapshots from a fairy tale. Susanne Schubert, the creator and designer of Umsteigen, revitalizes traditional clothing like T shirts and sweatshirts and blows them up into playful works of wearable art.

Made for the discerning woman with a sense of humor and a wink of coyness, Umsteigen's quirky designs hark back to Sunday morning frühstücken at the kitchen table, father reading the Brothers Grimm before bedtime, and the scent of licorice and nutmeg. All designs are limited-edition and individually hand screen printed.

Umsteigen defines the small-scale design-driven fashion house, designed and manufactured in NYC using local resources. To own an Umsteigen is a statement of your individuality, your personality, and your inimitable style. What it comes down to is that Umsteigen is made specifically for you and no one else. Ms. Schubert, rest assured, would have it no other way.